"My freestyle practice sticks to my skin"
FROM TOULON, AYMARD LEARNED HIS FIRST TIME IN FREESTYLE ON A DIRT BIKE BEFORE TRYING A SCOOTER. HE IS PARTICIPATING AT THE ESC CHAMPIONSHIP AS A DRIVER. A FIGURE IN THE SPORTING PRACTICE OF THE ELECTRIC SCOOTER, HE TALKS TO US ABOUT THE DEVELOPMENT OF THIS DISCIPLINE THROUGH HIS YEARS OF EXPERIENCE. ITINERARY.
Can you tell us a bit more about your career as a freestyle rider?
From an early age, I was attracted by the extreme practice of mountain biking, what is called dirt biking. With my best friend, we went into the forest to practice and we had fun doing jumps.
What I liked about cycling were the adrenaline rushes, pushing my limits. At the beginning I made jumps of 2 meters, then with the help of old wooden planks I learned to spread the landing as much as possible until I made jumps of 10 meters.
Why did you swap your bike for the scooter?
In 2007, my best friend came to see me with an S300 scooter. At that time, there were only basic aluminum scooters because freestyle did not yet exist. We then mixed bike sessions with scooter sessions by doing tricks. The more we practiced trotting, the more we met people who shared our passion for freestyle. We must admit that in the dirt bike sessions, there weren't many of us. So when we went to the skate park and met the members who formed a real community, it was great. They had a year more practice than us. At the time, they rode with the JD bug, it was the brand to have. So we were able to test this model. First we changed the grips and then, a few months later, the first freestyle parts were released on the market. We were able to customize our scooter to catch up and perfect our tricks. After that, everything went very quickly. We met sponsors and we were able to take part in competitions across Europe. Then, we started making videos and sharing content of our freestyle practice on social networks. It was innovative, because at that time in France, there were not many of us who were influencers in this discipline. The craze was quickly felt: a video made 100 K views through the freestyle community.
How did you switch to the electric scooter? And for what feelings?
I tested the electric scooter for the first time in Montpellier during the FISE – international festival of extreme sports – where there were freestyle scooter stands, with participants that I met all year round. It was on this occasion that I discovered the ST12 model from Speedtrott. When I got home, to Toulon, I absolutely needed one. I first appreciated the fact of moving quickly in my daily journeys, I gradually abandoned the car for all the inconveniences that we know of in the city center: difficulty of parking, fines, stress. With the electric scooter I discovered the principle of the ride in town on a motorized vehicle. My first electric scooter went up to 36 km / h and at the time, we can say that it was hard. 😉 After going a year without an electric scooter, I felt a lack of freedom when traveling. I bought a Dualtron and made an impression on my friends who continue to freestyle on a mechanical scooter.
We met during the test sessions on the Paul Ricard circuit in Le Castellet for the ESC Championship, which is setting up races in different cities around the world. How were you selected to participate in this new electric scooter championship?
When I got my Dualtron, I shared images with my friends who had never seen freestyle on an electric vehicle. We talked together about tricks and performances. And then one of them who had heard of ESC shared a link that announced the launch of an electric scooter race. My background as an electric scooter rider, my presence on Instagram and my videos on the circuit as well as for the content I shoot for my local store Mobelec, favored my selection. On ESC, I compete with different profiles, most of whom are motorcycle riders, and I'm the only electric scooter rider.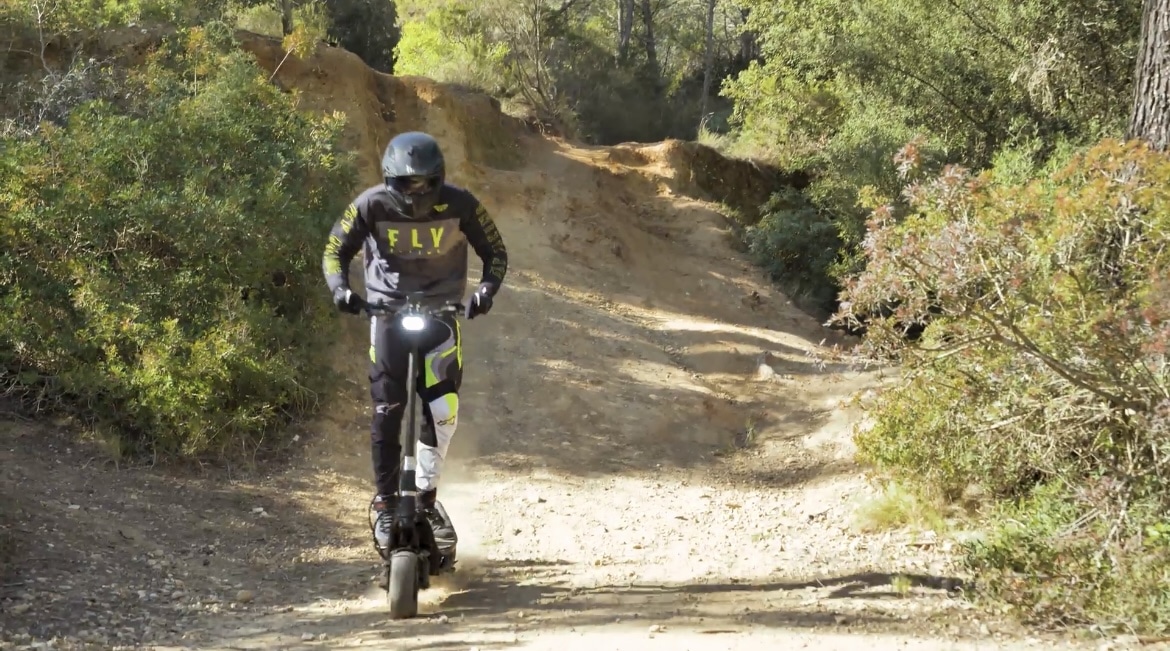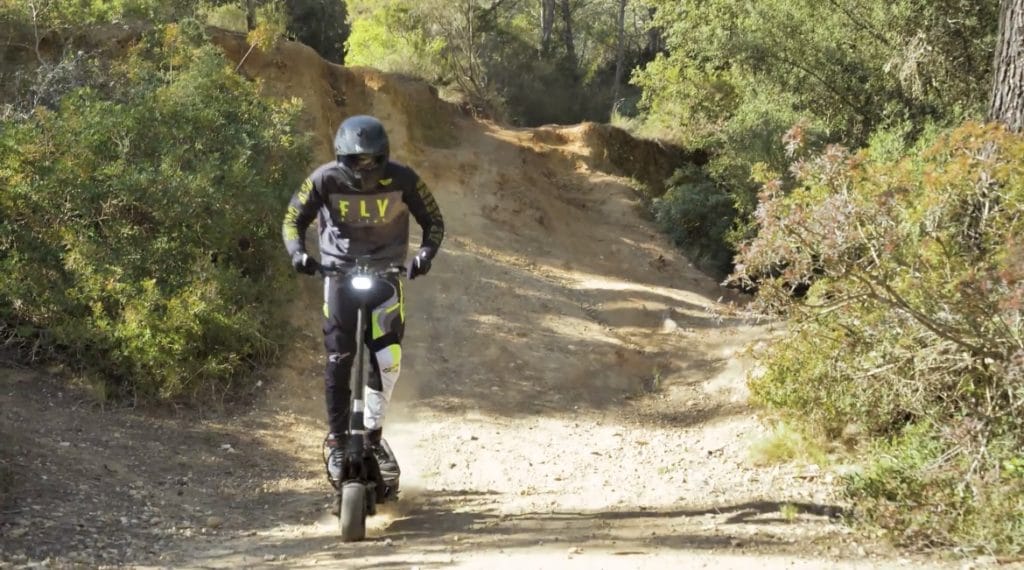 What is your role in the world of riders?
I don't think I'm bringing anything new, but rather a more developed practice compared to other riders, because I have the experience. I know well the capacities of an electric scooter to perform my tricks, I know how to apprehend the speed and I know how to pitch up. For the realization of the jumps, it is my freestyle course that sticks to my skin. When I rode my first electric scooter, I didn't ask myself any questions: I followed the thread of freestyle as I had always done with the bicycle or the mechanical scooter.
How do you perceive the rise of the electric scooter?
What I observe is that the electric scooter is no longer just a tool for getting around. Now users are riding! Public places will therefore have to adapt because getting around in the city center is becoming complicated. To respond to this growth, it is necessary to provide access to a public space dedicated to the sporting practice of the electric scooter.